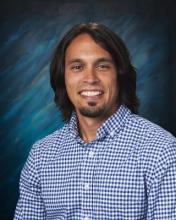 About Me
Hello, my name is Zachary Kintzley and I love working at Rice!
I was born and raised in LaPorte, Colorado to a large family! I attended CLP, CLPE, and graduated from Poudre High School in 2002. I received a Bachelors in Science in Education at Black Hills State University in Spearfish, South Dakota where I also competed in track and cross-country. After college I spent 9 years working at Saint Joseph Catholic School; 7 years as a Physical Education teacher and Athletic Director and 2 years as a 3rd grade teacher. Along with teaching I coached a variety of sports. This is now my 7th year at Rice five years in 1st and one year in 3rd) and looking forward to teaching 2nd Grade.
When I am not at school I love hanging with family! Especially with my wife Maria and our two daughters Milly and Ruby.